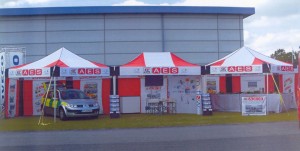 The result of many months of development work and analysis of customer feedback, the 'Premium' range is the ultimate promotional marquee.
Attention to detail defines a genuine Mini Marquee.
>Quality  >Durability  >Affordabilty
Uprated precison hi-tech hexagonal framework with revolutionary nylon components make the 'Premium' the most robust marquee available – second to none. No other supplier can compete with the Premium's quality, width of colour choice or printing options.
Quite simply the best you can buy.
By purchasing a 'Premium' Mini Marquee you also benefit from the industry's most relentless innovation in component design and manufacturing.
Available Sizes:
2.0m x 2.0m
2.0m x 3.0m
3.0m x 3.0m
3.0m x 4.5m
6.0m x 6.0m Hexagonal
For more information fill in our Contact Form Below: